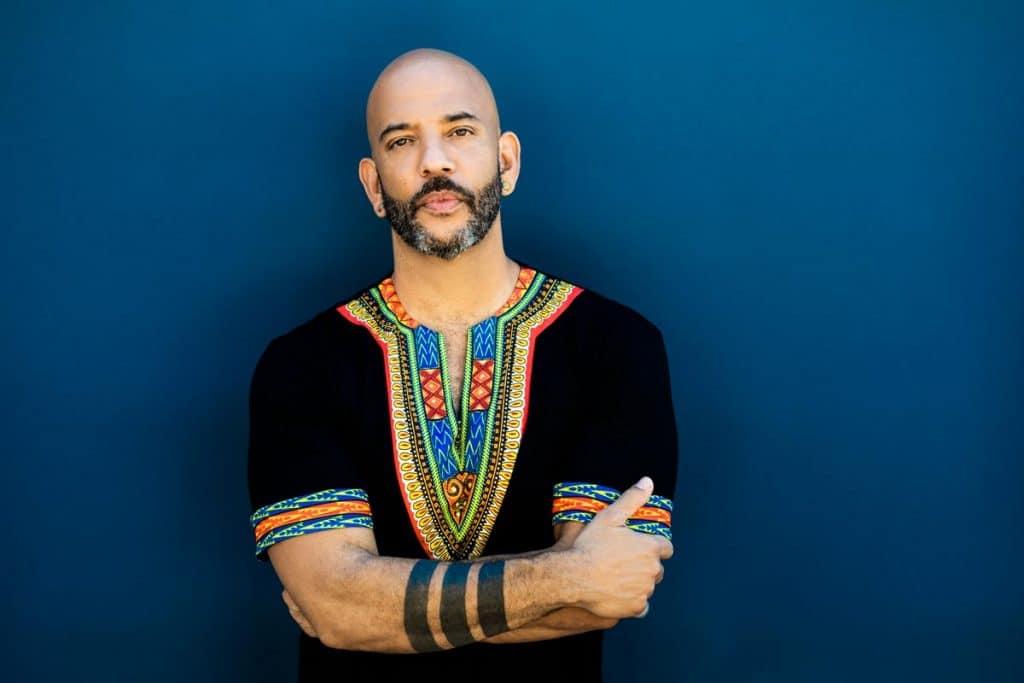 Eric Revis
One of the most talented and accomplished musicians of his generation, Grammy Award-winning bassist and composer Eric Revis has firmly established himself as an important voice in jazz. Branford Marsalis states, "Eric's sound is the sound of doom; big, thick, percussive." Scores of musicians across various disciplines agree. Revis has performed and recorded with Betty Carter, Peter Brötzmann, Jeff "Tain" Watts, Jason Moran, Kurt Rosenwinkel, Steve Coleman, Ralph Peterson, Lionel Hampton, McCoy Tyner, Andrew Cyrille, and Tarbaby, the experimental trio he tri-leads with Orrin Evans and Nasheet Waits, as well as another trio, Options, also with Waits, and Bennie Maupin.
Manning the bass chair with Branford Marsalis's powerfully flexible quartet since 1997, Revis has recorded eight albums with the ensemble in addition to touring the globe with them many times over. Revis has also recorded eight brilliant albums as a leader including 2004's Tales of the Stuttering Mime and 2009's Laughter's Necklace of Tears both of which reveal his impressive range as a musician and composer. These were followed by five back-to-back releases on the Lisbon-based label Clean Feed: Parallax (2012 with Ken Vandermark, Jason Moran, and Nasheet Waits), City of Asylum (2013 with Kris Davis and Andrew Cyrille), In Memory of Things Yet Seen (2014 with Bill McHenry, Darius Jones, and Chad Taylor), Crowded Solitudes (2016 with Kris Davis and Gerald Cleaver), Sing Me Some Cry (2017 with Ken Vandermark, Kris Davis, and Chad Taylor). 2020 will see the release of a quintet recording led by Revis and bringing together frequent collaborators Bill McHenry, Darius Jones, Kris Davis, and Chad Taylor to be released on Ms. Davis's Pyroclastic Records.
Regular festival and club appearances in Europe and North America with his own ensembles include an appearance at the 2016 Newport Jazz Festival where Revis was commissioned by George Wein to write a new piece for his last year as producer of the legendary festival. Revis has also been heard with the late, great trumpeter Tomasz Stańko and in innovative duo settings with pianists Davis and Orrin Evans. He has been a mentor to the next generation as part of the Kennedy Center's "Betty Carter's Jazz Ahead". Currently based in his native California, Revis is a frequent figure on the burgeoning creative music scene in Los Angeles at venues such as the Blue Whale and the Parker Room, including with his newly formed ensemble "Lancaster" featuring Jeff Parker, Guillermo Brown and Joshua White.
A recipient of a 2018 grant from the Mid Atlantic Arts Foundation, Revis also received the 2017 inaugural Jazz Gallery Fellowship which included a residency at the Pocantico Center of the Rockefeller Brothers Fund. In 2017 Revis was named "Rising Star" bassist by the Downbeat Critics Poll. He has also been the subject of recent feature articles in Downbeat and the Chicago Reader.