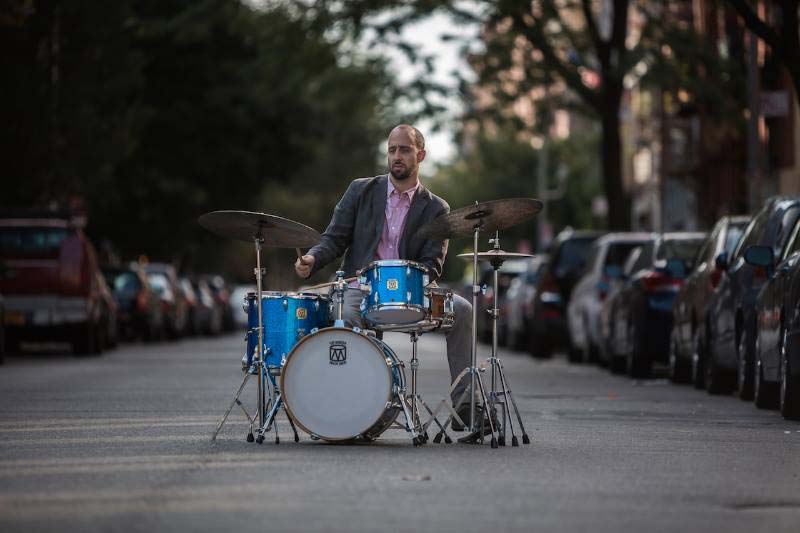 Harris Eisenstadt
Brooklyn-based drummer and composer Harris Eisenstadt (b. Toronto, 1975) is known for his "deep-sighted and elastic view of improvised music in settings that are both small-scale and expansive." (The New Yorker)
Eisenstadt's recordings are consistently included on critics' best-of lists, and he has been included in the Rising Star Percussion and Arranger categories of the Downbeat international critics poll the last several years. He has recorded on over sixty albums since 2000, including more than twenty as a bandleader.
Eisenstadt's first piece for orchestra, "Palimpsest," was premiered by the American Composers Orchestra (2011). His second orchestral work, "Four Songs," was commissioned by the Brooklyn Conservatory Community Orchestra (2013). Eisenstadt's first string quartet, "Whatever Will Happen That Will Also Be," was recorded by Mivos Quartet (2015).
Eisenstadt has performed all over the globe, and received grants from organizations such as South Arts, Meet The Composer, American Composers Forum, Durfee Foundation, and the Canada Council.
His most recent composition project, Poschiavo 50, fifty compositions for ensembles of any size, was composed in residency at the UnCool residency in Poschiavo, Switzerland (2017). All fifty pieces have been performed in the US, Switzerland, Brazil, Cuba, and Canada. The first batch was documented on Canada Day Quartet Live (2019), recorded live on tour in Europe.
Eisenstadt has contributed radio programs, articles, and podcasts to National Public Radio, Public Radio International, Afropop Worldwide, and John Zorn's Arcana.
In 2020 Eisenstadt completed the first chapter in the ongoing music and film project titled We Are All Worthy of One Another, a collaboration with the Matanzas, Cuba artist collective El Almacn, involving over thirty Cuban folkloric and classical musicians and film crew.
Eisenstadt is a longtime researcher in African and Diaspora music traditions, including multi-month research trips to Gambia and Senegal studying Mandinka and Wolof music (2002-2003, 2007), and numerous trips to Cuba and Brazil since 2013. Omo Aa since 2017 (sworn to Orlando Alvarez's drum Aa Bi Ekun Laye in Matanzas), Eisenstadt is currently busy as a ritual drummer in the New York City area.