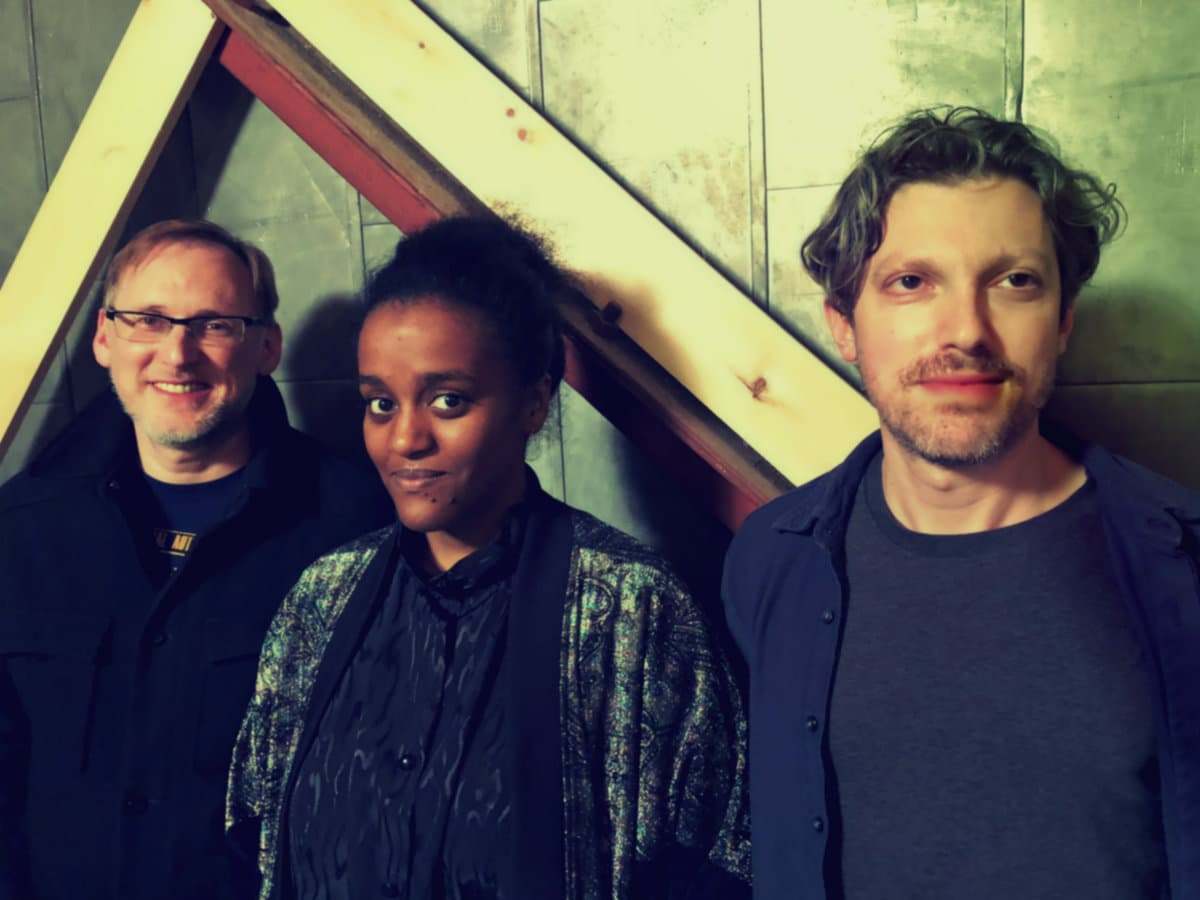 Although most contemporary music institutions continue to toe the line with improvisation practice–shutting it out for one reason or another, whether because it doesn't fit established models or because the clueless can't see the rigor and commitment it requires, often dismissing it as merely winging it–I'm increasingly heartened by the musicians that nonchalantly dismiss such silly boundaries. Over the last half-decade or so few players have displayed such an innate malleability between composed music and improvisation like the pianist Cory Smythe, a guy who won a classical Grammy for his work with violinist Hilary Hahn and has no problems going head-to-head with top-flight improvisers like trumpeter Peter Evans or saxophonist Steve Lehman. Smythe, who works regularly as a core member of International Contemporary Ensemble is a genuine seeker, and his latest project ups the ante on his desire to forge new avenues of expression.
His new album Circulate Susanna (Pyroclastic, the new label operated by fellow pianist Kris Davis) presents a beguiling trio with Swedish singer Sofia Jernberg and guitarist and fellow ICE member Dan Lippel. Jernberg is another fascinating proponent of like-minded boundary dissolving, as she's convincingly expanded beyond her improv roots into composed music, working with ICE and singing Schoenberg, among other projects. In his liner notes Smythe evokes an imaginary rural upbringing–he grew up in a Chicago suburb–where his family gathered around "a dusty gramophone" and listened to the music of Stephen Foster and George Washington Dixon. He uses "Oh, Susanna!" as an elastic pivot point here, writing eleven abstract, wide-open pieces, some of which recycle lyrics from the Foster song in refractory fashion, expunging their often overt racist overtones and violent imagery, and using them as fragmentary material for Jernberg's sometimes ethereal, sometimes fantastical, and sometimes disturbing machinations.
Lippel plays a detuned acoustic guitar, which forms tangy, clangorous harmonies with Smythe's piano, while also evoking old-time music–at times, suggesting the brittle twang of a banjo. As the pianist says in the press material for the recording, "Maybe something about the microtonal relationships enhancing the twang of the guitar, or seeming to transport the piano into an old saloon; or possibly it was that the resulting harmonies reminded me a little of Harry Partch." The album, which also includes an improvised piece between Jernberg and Lippel and a harrowing adaptation of the dark Billie Holiday showpiece "Strange Fruit"–underlining the sideways investigation into America's deeply racist past (and present)–titled "To Gather the Wind," eschews any clear style. While the timbre does convey the warped saloon music the pianist mentions above–albeit twisted by drones and funereal dirges–his playing and the way it masterfully blends with Lippel's angular lines and knotty chords feels genuinely non-idiomatic in a way so much free improvisation falsely claims these days. Jernberg's contributions only make any stab at categorization more futile, as she seamlessly toggles between crystalline art-song and wild yet precise extended technique–sometimes avian in character, sometimes demonic–sure-footedly navigating the scorched, slippery landscape that heightens the clarity of the music while simultaneously poking and prodding her collaborators out of any possible comfort zone.
Below you can check out "Heads Gather the Stars," one of the most song-like selections, where Lippel's effective electronic manipulations of his guitar playing evokes a Dali-esque warping, as if his lines were oozing into the cracks of Smythe's playing like melted wax.