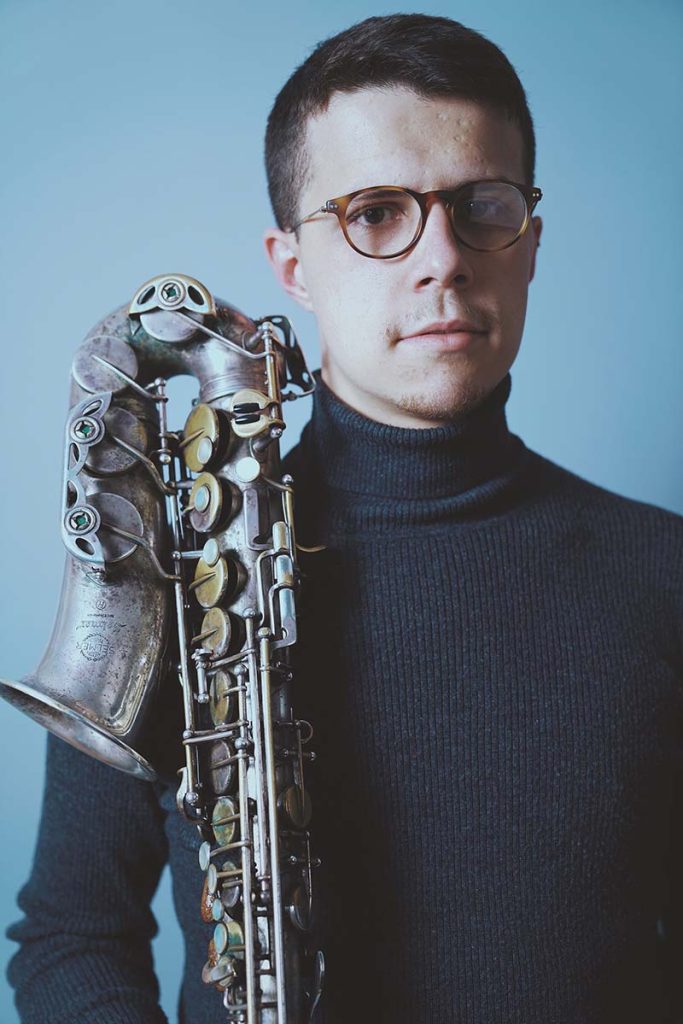 David Leon
David Leon is a Cuban-American saxophonist, woodwinds player, and composer/improviser living in Brooklyn, New York. His diverse musical output is guided by an exploration of nuance: in timbre by creatively manipulating saxophone technique, in pitch by tampering with equal temperament and employing microtonality, and in texture possibility through orchestration and improvisation.
As the winner of the 2017 ASCAP Herb Alpert Young Jazz Composer's Award, David debuted a new quartet at the Newport Jazz Festival in August of that year. In November 2018, he performed alongside pianist Kris Davis as part of The Jazz Gallery's Mentoring Series. Most recently, David was selected by New Music USA's 2021 Creator Development Fund to further develop his ensemble Bird's Eye – a new trio with Doyeon Kim on kayageum and Lesley Mok on percussion.
Other solo endeavors include Aire De Agua – a quartet which released it's debut recording in August 2021 on Out Of Your Head Records, the Current Obsession series – which documents improvisations with current collaborators, Trio, and the co-led chamber project Sound Underground. An active sideperson, David has collaborated with artists including Dafnis Prieto, Ingrid Laubrock, Francisco Mela, Kris Davis, Justin Vernon, Brian Lynch, Adam O'Farrill, Cory Smythe, Jim Black, Chris Pitsiokos, Arturo O'Farrill, Tomas Fujiwara, Michael Formanek, Matt Mitchell, Henry Fraser, Kalia Vandever, Michael Attias, Tom Rainey, and others.